Womenwho want to feel more free and intimate-
group or individual sessions online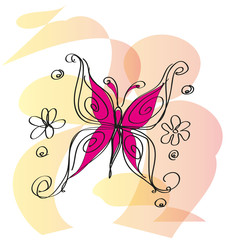 The company Addaway stands for "Add a new way" and
this new way is intimacy with yourself and others in life (intimacy=into me you see). We are going to see what is the pattern/addiction and what is you and we are going to work from
that inner core and out. It´s a life-fulfilling process and may be the most precious gift
you can give to yourself. A new life with new freedom!

Individual therapy
1 hour sessions, 1.5 hour if needed, using Zoom
Group
2-3 hours weekly using Zoom
( For new group start, contact me for more information.)


The process:
We always start with an individual session for assessment and the important first meeting between the therapist and the client to see if it feels right to work together. After the meeting an individual treatment plan is set up.
Group: The clients starts in the group the week after.
In the group and individual sessions we work with parts from Patric Carnes´ Facing the Shadow, Pia Mellody´s Models, the 12 steps and other resourses. We work with lectures and exercises.
To work in group to heal is very beneficial. We have often been hurt in groups (family). But this is a safe place and a place where we can get a new experience with ourselves in a healthy group. That is learning for life because relationships are the hardest and the most wonderful thing we have here in life and I think we all want to experience it going in with the whole self. You are welcome to go on this journey with me and the others in the group!
Individual:
Some just prefer to work one to one which I respect and can see very good for some clients. It is especially beneficial to work together with other women because so many of us women have bad experinces with other women and have problems trusting other women. This is a perfect opportunity to have a new experience. When we work one to one we have more opportunities to individualize your process.
Hannah Meyer is an addiction therapist and CSAT certified sex addiction therapist and member of IITAP- International Institute of Trauma and Addiction Professionals, based in Sweden. She is dedicated to helping women help themselves to a better life. Hannah is bilingual and speaks both Swedish and English.
Testimonials:
"Hannah is honest and straightforward and exudes a calming and warmth that is very comforting"
- Susan J.

Your investment:
Group sessions: $70/group session
it´s possible to pay for 5 or 10 sessions in a package.
Indiviual sessions: $100/ hour
it´s possible to pay for 5 or 10 sessions in a package.

Contact:
info@addaway.se
+46767608270

With warmth,
Hannah
I also have individual online therapy/treatment for men. Welcome to contact me.